Our Business
We are a manufacturer of analytical instruments.


We develop, manufacture and sell analytical instruments for thermal desorption spectrometry, also called temperature programmed desorption.


Thermal desorption spectrometry (TDS) is useful for analyzing the materials used in manufacturing.The material is placed into a hard vacuum that even exceeds the vacuum levels found in outer space, and the temperature is gradually raised.
The decomposition products from impurities attached to the surface, substances incorporated in the material, and the material itself are examined.This kind of analysis makes it possible to consider ways to make the material better.

It is used for material research, evaluation of manufacturing processes, and quality control in many fields such as semiconductors, liquid crystals, organic EL, electricity, steel, automobiles, and ceramics. It has been said that today's world production would come to a halt without Japanese materials.


We support the necessary research and quality management.
CEO Message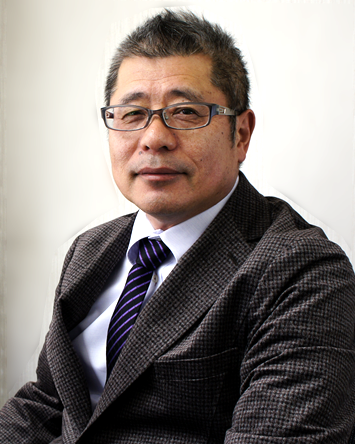 ESCOCEO Nobuyoshi Miyabayashi
ESCO was started in July 1978 as a manufacturer of compact mass spectrometers.
Since our founding our mission has been "Innovation in cutting-edge scientific analysis, pursuit of high added-value and consolidation of know-how, development of products suitable for various fields, such as global resource and environment preservation, to contribute to the technology and product development of our customers." The analyzers for wafer-generated gas, which were originally for the semiconductor industry, can now be offered as thermal desorption analyzers suitable for application in a variety of fields.

The foundation of our business is creating products for Japanese manufacturing companies, but, as these companies have developed their businesses overseas, exports of our equipment have also increased.

The company philosophy is to abide by the 5 Confucian virtues of Benevolence, Honor, Ethics, Wisdom and Loyalty, and to work hard every day. When orders from semiconductor-related customers decreased sharply following the global financial crisis in 2008, inquiries from customers in fields related to electronic components, steel, and displays began to increase almost immediately.

I felt fortunate that we had been collecting information and making connections in various fields. Taking good care of your personal connections makes it possible to respond quickly when a turning point comes. This is why we believe it is important to remember the 5 virtues.

We will continue to introduce new analyzers focusing on the keywords "vacuum, heat and mass spectrometry". We will strive to provide the necessary equipment to our customers for quality manufacturing and to enhance maintenance services. Our goal is to contribute to an abundant society by meeting the needs of our customers.
Thank you for your continued support.
Company Outline
Company name
ESCO, Ltd
Address

Oak Bldg 3F, 1-3-12 Nishi Okubo, Musashino, Tokyo 180-0013, JAPAN
(5 minute walk from the JR Mitaka station)

TEL

+81-0422-55-1011

FAX

0422-55-1960

Established
July 1, 1978
Capital
50,000,000 yen
Content of Business
1) Manufacture and sale of physics and chemistry equipment and medical equipment
2) Import and sale of physics and chemistry equipment and medical equipment
3) All business activities incidental to the preceding
Fiscal term
Ends March each year
Chief Executive Officer

Nobuyoshi Miyabayashi

Partner banks
Sumitomo Mitsui Banking Corporation, Mitaka branch
The Tama Shinkin Bank, Musashino branch